Tibetan Singing Bowl Workshop
$

128.00

AUD

-

$

188.00

AUD

Coming Soon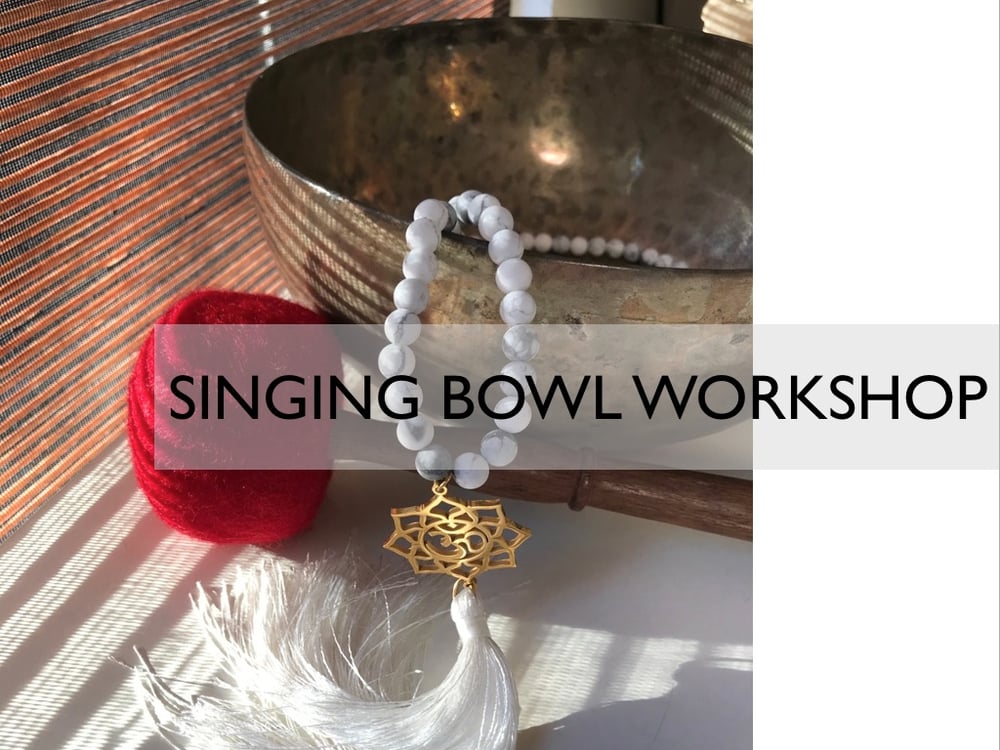 Come and join Tida for this beautiful healing workshop and learn how to play the Tibetan singing bowls.
This is an introduction to the sound of the singing bowls which Tida is passionate to share with others.
This 2 hour workshop also includes a 30-minutes sound bath at the end of the session with options of borrow the bowl on the day or choosing your free set of Tibetan singing bowl to take home. Tibetan singing bowl set includes a singing bowl, a mallet and a cushion.
🎶 You will learn a little bit about the origin of the bowls
🎶 Practice listening deeply to connect to the bowls energetically.
🎶 You will learn how to play a Tibetan singing bowl and feels the vibration of these unique healing vibrations.
🎶 Introducing the differences in the size, and shape, and how to hold the bowls.
🎶 How to play the bowls with the different mallets.
🎶 How to look after and cleanse the bowls.
🎶 Finishing the workshop with a 30-minutes relaxing sound bath session.
The Tibetan singing bowls have been a wonderful helper that assists Tida to deepen her meditation practice. She would love to offer this workshop for those who struggle to access the meditation practice.
Benefits of sound and vibrations.
🔅 Reduce stress.
🔅 Promotes deep relaxation.
🔅 Promotes pain relief.
🔅 Improves immune system.
🔅 Improve the quality of sleep.
🔅 Releases emotional blockage.
And much more.
No previous experience is necessary.
All materials are provided including a snack and herbal tea.
This workshop is on at Yogaruka, Alexandria.
105 Belmont Street.
Alexandria, NSW.
Please note:
The ticket is non-transferable and there will be no refund if a cancellation is made after 48 hours before the event begins. A $10 fee will be deducted for a administration fee.
Payment options;
- PayPal by book down below.
- Direct transfer to
Happy Yogi
BSB: 112-879
Acc: 452 583 884
PayID: 0433774312
Share